Integrated Reception Systems - Princes TV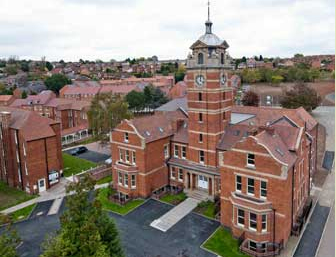 Princes have been specialising in installing and maintaining multi-room communal distribution systems for 30 years, and are one of the country's most experienced companies in this sector.
We work with some of the County's largest property developers, including Shropshire Homes, installing Integrated Reception Systems in some of the most prestigious developments in Shropshire and the surrounding areas.
Our clients include local authorities, housing associations, building and electrical contractors, consultants, managing agents, residents associations and hotels. We have supplied multi- room solutions in flats, housing estates, hospitals, hotels, schools and colleges, business premises and large domestic properties.
We are a CAI Plus member (Confederation of Aerial Industries), and a CAI Approved Systems Installer.
We have an established, and enviable, reputation for the quality and professionalism of our installations, and
enjoy long-standing relationships with clients throughout the County and beyond.
Please do not hesitate to contact us, to discuss your requirements.